In this fast-paced technology-driven business environment, organizations need to be proactive in embracing technology that effectively resonates with changing consumer expectations and new consumption models. The business environments greatly depend on the optimal functioning of critical applications and hence application failure or unexpected downtime affects the bottom line of the business.
HashRoot holds industry-standard expertise in streamlining your business applications by offering bespoke application support services. We devise viable methodologies to develop customized application support solutions that help our global clientele in accelerating their business growth. HashRoot's technical experts passionately follow the technological advancements to offer cutting-edge application support to our clients. Our support process consists of refined phases to yield efficiency, continuous improvement, and cost reduction around all your key business imperatives.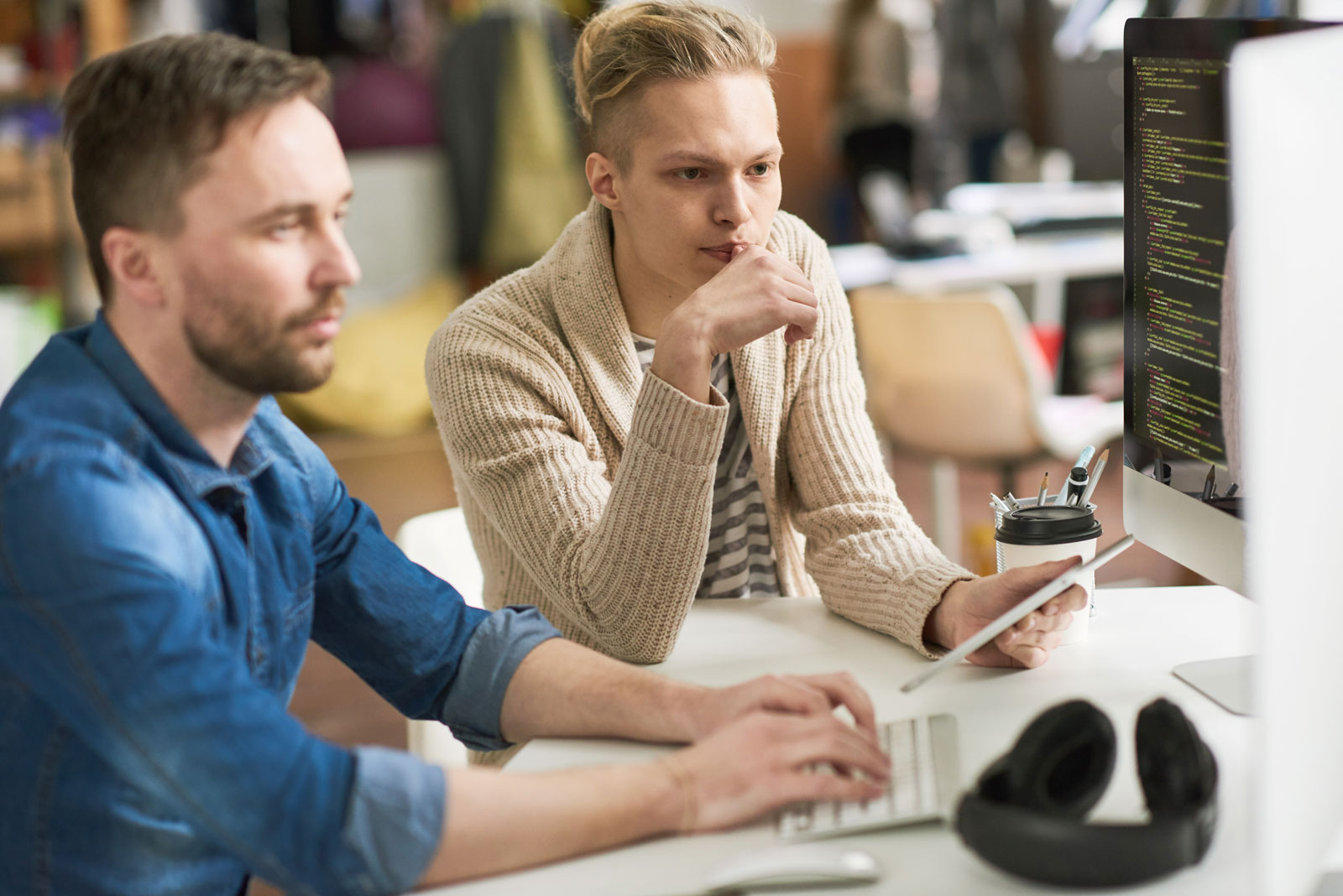 In today's world of modernization, businesses are highly dependent on web applications for day-to-day business operations. As business evolves, applications have to be upgraded and maintained to suit new business scenarios. Application support and maintenance plays an important role in enhancing and extending the life of the applications and causing negligence to any of these leads to serious business disasters in the long run.
HashRoot possesses rich expertise in offering application maintenance and support services for vertical business sectors including E-commerce, banking, education, healthcare, advertising, retail and so forth. Our team of web application support experts catches up with emerging tech innovations instantly to provide flawless web application support. We are committed to providing 24*7 support for your business-critical applications. HashRoot ensures to assist you in achieving your business goals while creating a delightful experience for your customers.
Our Web Application Support Process
---
HashRoot's support practice ensures that it meets the end-user experience and helps businesses to focus on strategic initiatives by cutting down the time spent on support and maintenance tasks. Our web application support process consists of refined steps beginning from the analysis of business and project requirements, planning, performance enhancement and finally with maintenance and support.

We offer top-notch web application support services to bring forth highly interactive web applications that are great in performance, accessibility, security, and reliability. As a leading web application support company, we leverage the latest technology and tools to deliver exceptionally productive web app solutions that effectively resonate with your users. With unrivaled expertise in dealing with a wide range of projects for businesses across different verticals and sizes, we efficiently meet client demands by offering the below-mentioned web application support services.
Application Maintenance
We offer one-stop application maintenance services that include consultation, performance control, resource allocation, etc.
Debugging Of Web Applications
Bugs can obstruct the functionality of web applications and hence we locate and debug the errors regularly.
Application Improvement
Our experts will check your existing apps and devise a performance enhancement plan to make sure that all your applications are up and running all the time.
Addition Of Applications
We offer application modernization support by updating existing applications and adding requirement based new applications. This enhances the flexibility of the applications and decreases disruption.
System Monitoring
We monitor the overall performance of your core applications and also provide you with services like event log management, backup & recovery.
Database Maintenance
The database needs to be maintained regularly and our web application support team maintains your database by scanning, cleaning, verifying, scrubbing and updating data.
Content Updates
We offer content update service as part of our web application support. This enhances the ranking and website visibility which in turn helps in generating new leads.
Migration Of OS And Server
Are you thinking of migrating to a new operating system or server to improve the productivity and performance of your business? Our experts can help you to carry out-migration seamlessly.
Security And Compliance
We ensure that your applications strictly adhere to quality standards. We regularly update the system with the latest security patches to withstand cyber threats.
Holding deep expertise in web application support services we hold an extensive client base across the globe.

We never go for a "one-size-fits-all" approach. For us, every project is unique and our solutions are customized as per the client's business requirements.

Round the clock support with proactive monitoring, risk management, performance tuning, debugging, troubleshooting, etc.

We promptly respond to your queries and extend necessary support guaranteeing the proper functioning of the application.

Our quality of service paves way for your business to stay top of the game against your competitors while saving your time and cash.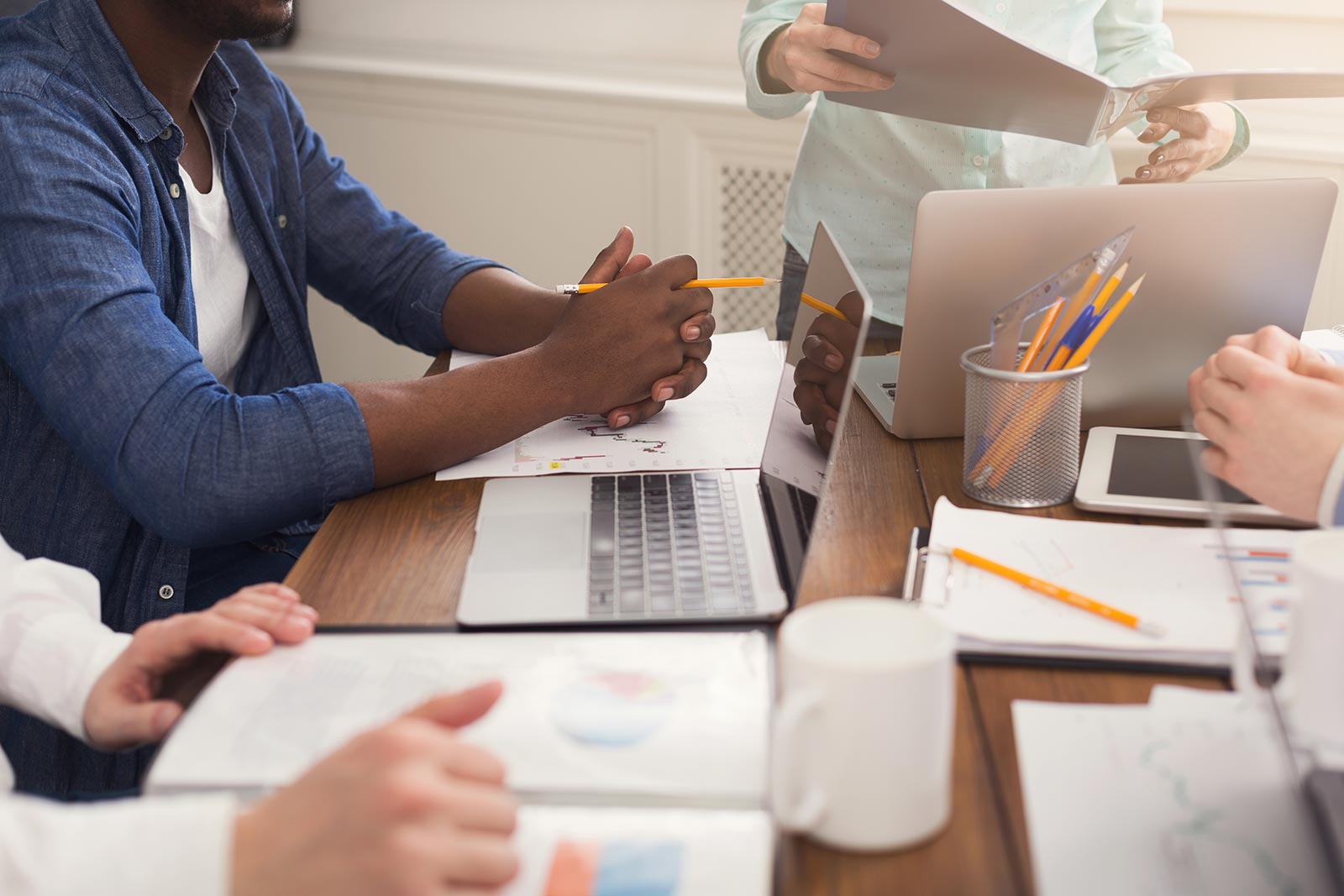 Mobile Application Support
In today's digital realm, mobile apps carry with them immense business opportunities. To thrive in a competitive market, it is necessary to maintain mobile applications at optimal effectiveness. To cater to the growing demands of diverse business requirements, HashRoot offers end-to-end mobile application services.
We are the most sought-after mobile application support providers offering ultimate technical support and maintenance for major app development platforms such as Android, iOS, Blackberry, etc. HashRoot holds a team of expert technical support executives offering top-notch mobile application support and we guarantee that the mobile apps we handle are featured with the right mix of utility, functionality, reliability, and productivity.
Mobile Application Support Features
---
As we utilize the latest technology advancements, the mobile applications we support facilitates seamless performance, effortless management, and maintenance for future updates. Take a look at our support features that enhance the end-user experience while effectively synchronizing with our client's unique business goals.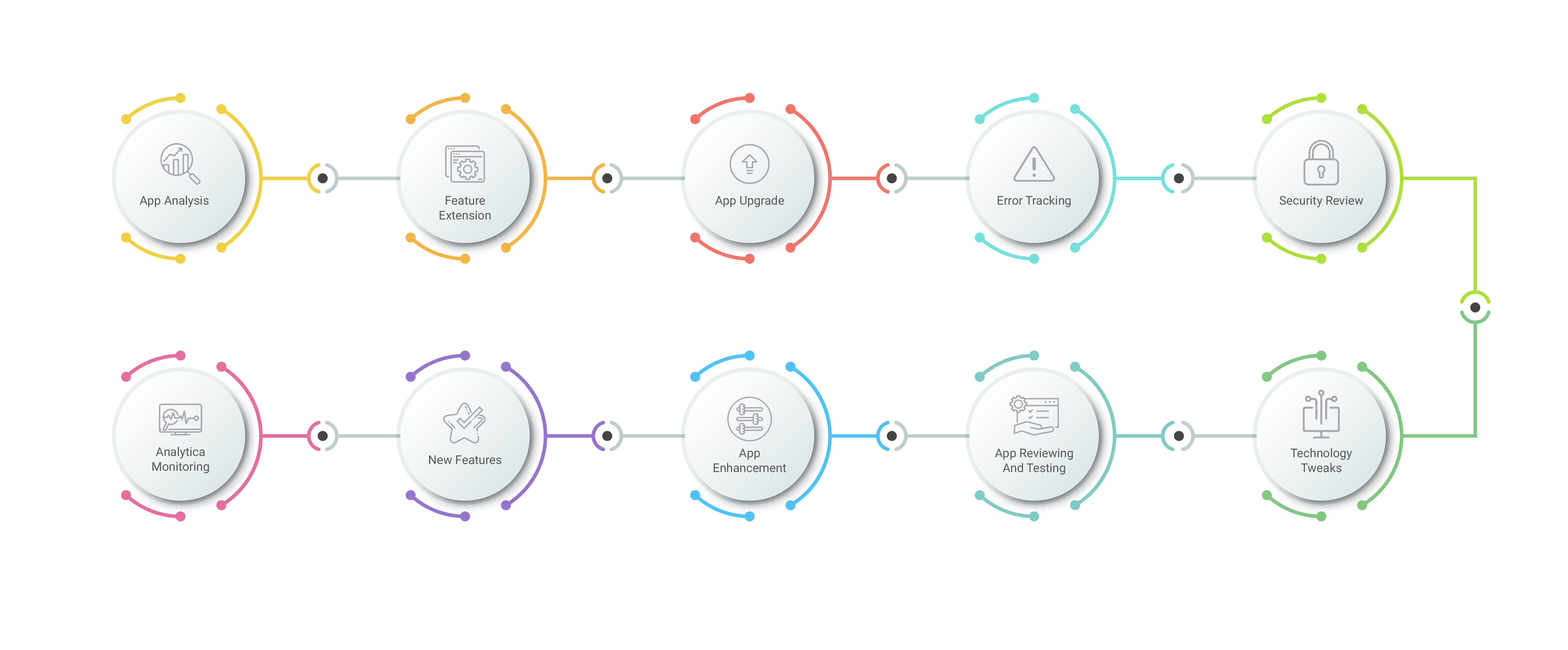 We understand each business is unique and hence formulate support solutions for each of them. Our technical experts take note of the client's requirements and business models to render fully customized mobile application support services.
Software Support
Our support team can help you in handling simple to complex software issues ranging from source code issue resolution, application code optimization, new functionality achievement, application code optimization, etc.
Performance Enhancement
As technology makes progress each day, we recognize the need for applications to be updated. We focus on adding extra features to serve a better user experience and also embrace the latest trends into our client's applications.
Application Maintenance
Our application maintenance services range from OS version updates, security audit, server management, OS versions updates, application interface enhancement, application license checks, technology consulting, performance control, etc
Upgrades
Our experts enhance the ability of your business by upgrading your mobile applications regularly through performance optimization, the addition of major upgrades, application interface enhancement, etc
Bugs Tracking and Troubleshooting
Once the user makes a support request, we promptly respond to the issue and take the necessary steps to resolve the issue. We also detect bugs and fix them to ensure flawless application performance.
Security Review
The majority of the applications facilitate an in-app purchase. We prevent unauthorized access and ensure secured transactions at all times.
Demonstrated expertise in serving diverse business sectors with tailored mobile application based support

Best-in-class solutions while staying attuned to our customer's business requirements enhance app productivity, and result in higher app ROI.

Prompt technical support and reliable reporting system

Round the clock support from technical experts ensures the application is bug-free, optimized, highly-productive and scalable.
Let's discuss your project
Subscribe our newsletter to stay updated!