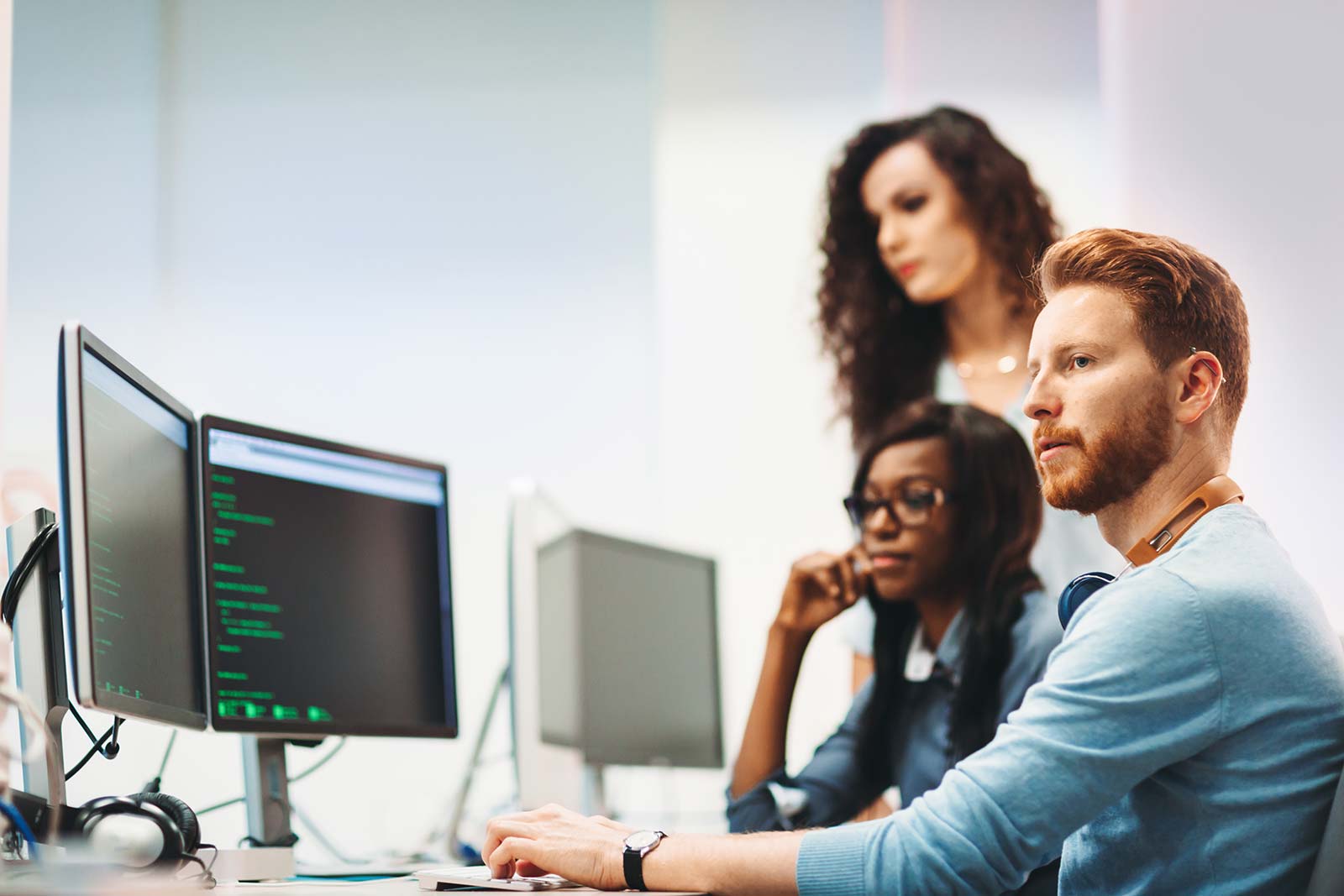 IT Infrastructure Management
HashRoot's award-winning IMS solution provides support in a 360-degree angle and delivers transparent and quality service.
In today's world of growing business needs, the organization's ability to manage the business efficiently solely depends on the IT infrastructure. The IT infrastructure should be flexible enough and future-proofed to adapt to constant changes in the business objectives and it has to meet the demand of each and every user relying on it. To cater to these needs, an organization requires a trusted, technically superlative, expertise infrastructure management specialists and HashRoot, a renowned infrastructure management firm hold such specialists.
Our skilled and experienced team of IT architects are passionate about exploring new technological advancements and stay updated to the current technology trends. We strengthen your infrastructure to ensure proper operational requirements, storage, and security.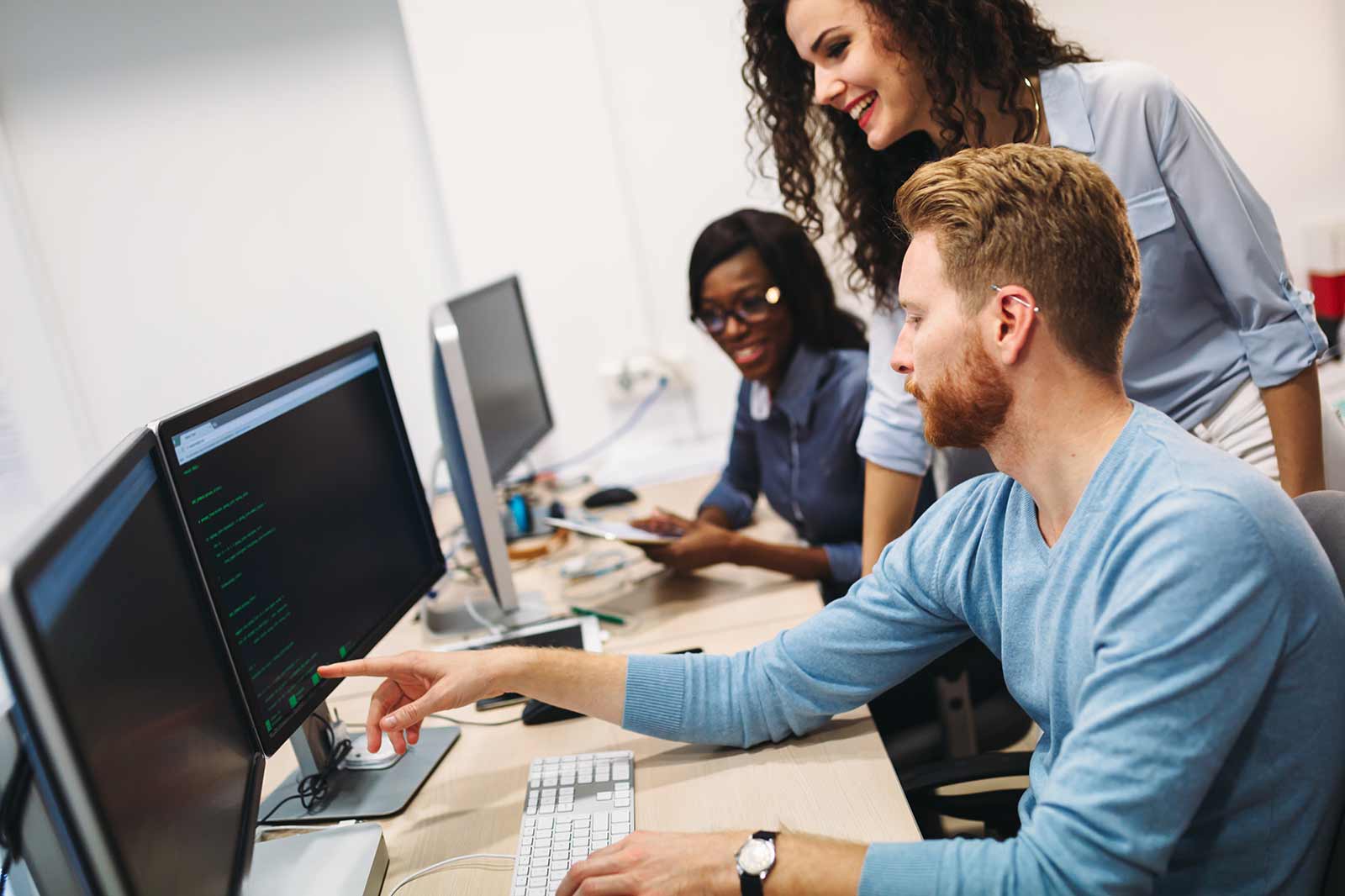 Our IT Infrastructure Management Services
HashRoot's award-winning IMS solution provides support in a 360-degree angle and delivers transparent and quality service.
Data Center Management
---
We offer reliable data center management services to simplify, optimize, standardize and automate your data center operations and management services. Our range of service offerings across data center management include
System Management

Network Management
Storage Management

Capacity Management
Infrastructure Design And Services
---
HashRoot holds an experienced team of IT architects who employs the highest design standards utilizing the most effective approaches and methodologies. Our infrastructure design services deliver all aspects of technology solutions that are required for a business. Our range of infrastructure design and services include
Hybrid Infrastructure Design

Infrastructure Optimization
IoT Engineering
---
We offer cutting-edge IoT engineering services to help your organization experience a connected business transformation and better productivity. We simplify operations to support the continual transformation of operation and maintenance of your business by predicting the security issues, machine downtime in advance to avoid sudden breakdown and failures.
Infrastructure Management And Virtualization
---
HashRoot utilizes advanced virtualization technologies to help businesses create an IT infrastructure that can be easily managed. Our infrastructure management and virtualization services include
Virtualization

Database Management

Configuration Management
Data Management

Data Warehousing
Technical Support And Administration
---
We very well knew that uptime, security, and reliability are of utmost importance to any organization. Hence we offer the following technical support and administration services.
Server Management

Web Hosting Support
Application Development & Support
---
We focus on application development that meets the needs of the present without compromising the ability to tackle futuristic requirements. HashRoot ensures to get the applications to be delivered and function seamlessly on devices of their choice. Our range of application development and support services include
Application Development

Application Management
Why Prefer HashRoot For IT Infrastructure Management?
---
Deep domain expertise in a plethora of business sectors

Improved availability of services, infrastructures, and applications effectively meets organizational goals

Value-added IT infrastructure management providers for IT modernization

24/7 infrastructure monitoring, incident support, and performance improvement
Let's discuss your project
Subscribe our newsletter to stay updated!