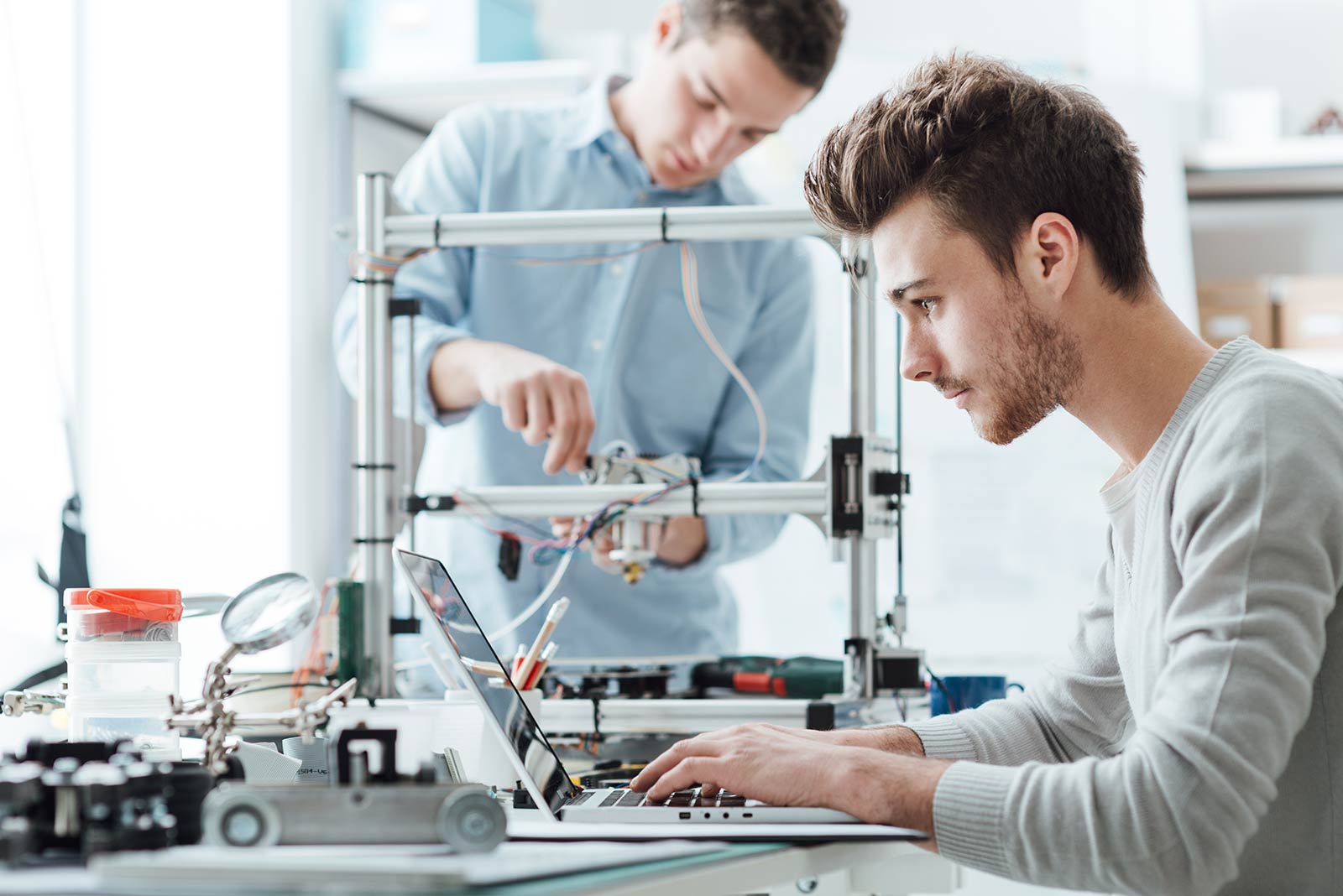 Product Engineering
Accelerating Product Engineering For Enhanced Business Value
With the advent of digital technologies, businesses are forced to develop cutting-edge products across the entire product engineering spectrum. HashRoot's expertise in product engineering has successfully increased the pace of product innovation across industries. Our focused product engineering solutions aims to have a positive influence in our client's business values.
Whether you are looking for an expertise team to build new products or to maintain your existing products? HashRoot can help you with powerful product engineering solutions that transforms your vision into successful real-world products. We are at the forefront of adopting next-gen technologies to deliver feature-rich, innovative products to end-users. Our product engineering services meet the evolving market demand by improving the performance, scalability and security of your product.
Our Product Engineering Approach
---
HashRoot takes a comprehensive approach to product engineering starting from ideation, architecture and design, development and testing to deployment and support. Our services are completely transparent and we keep our clients informed about the progress of the project.
Product Ideation
---
HashRoot holds a team of expert developers who can transform your ideas into live products. With a blend of technical skills, innovation and dedication we devise a road-map that covers the full span of product engineering solution.
Product conceptualization

Market research and analysis

Documentation of requirements
Specification of goals

Selection of appropriate technologies

Plan validation
Product Architecture and Design
---
We offer a complete range of product architecture and design services to create sophisticated products that deliver meaningful impact to your business. Our architecture and design practice helps in identifying the associated risks and mitigates them at the early stage. It defines the project phases and processes that should be followed during product development.
Architecture analysis

Existing enterprise architecture assessment

Architecture design and modeling
Prototyping

Architecture evaluation

Architecture evolution and documentation
Product Development and Testing
---
Our innovative product development methodology transforms your idea into real-world products. HashRoot's end-to-end product development service employs a demonstrated approach and technical expertise to develop high-quality products. Our quality coding methodology and testing process guarantee scalable products that adopt time-to-market quickly.
UI Design

Source code development

Testing Phase
Test report generation

Quality assurance
Deployment
---
HashRoot helps you to go live with comprehensive deployment services. Utilizing the best practices for installation, configuration, system integration, deployment testing we successfully launch your product within the stipulated time and budget.
Deployment planning

Phased implementation
Post-deployment solutions

Compatibility and configuration
Support
---
Even after the product launch, we ensure to offer maintenance and support services. Our post-deployment services guarantee seamless performance, operation continuity and optimal functioning of the product.
Ongoing maintenance

Ongoing technical support

Reliable reporting system
Prompt response

Quick fix
Why HashRoot For Product Engineering?
---
HashRoot holds proven expertise in developing robust, scalable, high-quality products for diverse business domains

What makes us set apart is our ability to discover the client's requirements and transform their business ideas into futuristic products

We deliver the most appropriate solutions to reach business goals and to hold a powerful position in the digital marketplace

We follow secure and stable development practices that meet coding and security standards

We guarantee breakthrough results for your business at competitive pricing with no compromise in quality
Let's discuss your project
Subscribe our newsletter to stay updated!